Learn what sets our team apart! For over 20 years, our pediatric dentist, Dr. R. James Richardson, and team have worked together to help children feel at ease during their treatment. Meet our entire dental office in Corona, California, by planning an appointment today! Call 951-735-2011 and see how we can help your child look forward to visiting the dentist!
Dr. R. James Richardson
Check back soon to find out more about Dr. Richardson!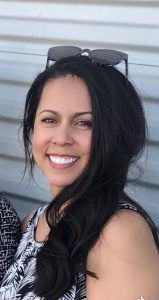 Adrienna
Registered Dental Assistant
Adrienna has been with R. James Richardson II M.S., D.D.S., Inc. for over 19 years, having joined in November 2003, and she has been working with kids even longer than that. We love how she works with our patients and how friendly she is. She really enjoys the work she does.
Outside of the office, Adrienna has two wonderful sons, and in her free time, she likes to run and go rock climbing.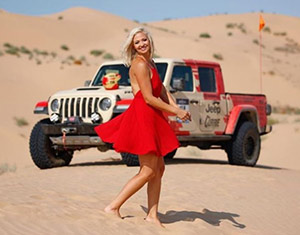 Ali
Registered Dental Hygienist
Ali joined our team in December of 2019. She has a passion for dentistry, and she loves being part of a team that shares that passion and dedication. She hopes that all our patients have positive experiences with us so that when they are grown, they do not fear the dentist and disregard their oral health.
Ali graduated from Concorde Community College in Garden Grove. She is married and has two adorable boys. Her favorite thing to do is to spend time with her boys, play, travel and create amazing memories with them.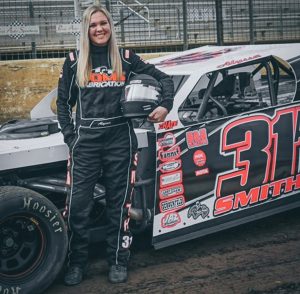 A more recent addition to our team, Alyssa has been with us since May 2022, and we have loved having her positive attitude around our office. She is great with kids, and she enjoys working with our wonderful team.
Alyssa graduated from Norco High School in 2020 and attended American Career College. In her free time, she enjoys racing and riding dirt bikes.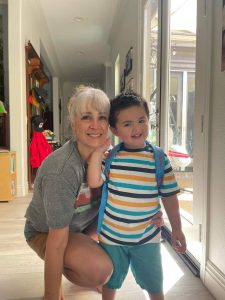 Jessica
Registered Dental Assistant
Jessica has been a part of our dental team since May 1997, after she completed her RDA program at Southern California Regional Occupational Center in 1990. Jessica is great at helping our patients feel comfortable, especially when they are scared, and she truly enjoys working with the kids. She finds they make every day new and exciting!
Jessica is married with three kids and one grandbaby. She also served as a surrogate to twins in 2003, and she was very grateful to have had that experience. Jessica is always up for an adventure, and in her free time she especially enjoys going for long walks.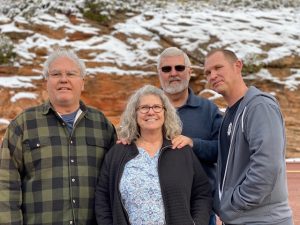 Mary
Head Scheduling Coordinator
Mary has been with us since July of 1995, and in that time, she has made many enjoyable friendships with our patient families.
Mary has a wonderful family made up of brothers, sisters-in-law, nieces/nephews and great-nieces/nephews. In her free time, she enjoys riding bikes, doing arts and crafts, practicing photography, playing with her kitty, and floating down the Deschutes River.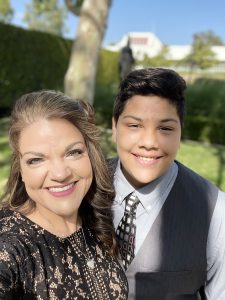 Mercedes
Practice Director
Mercedes earned her bachelor's degree in biological sciences from UCSB and went on to study pre-med at UIC. In July of 2003, we were happy to welcome her to our R. James Richardson II M.S., D.D.S., Inc. family. She loves helping anxious children enjoy their visit with the dentist, and our patient families can count on her to fight for them to get the highest success and reimbursement of benefits from their dental insurances.
Mercedes is married with three kids and three German short-haired pointers. She enjoys taking her dogs on hunting trips, traveling and generally experiencing the world through her kids' eyes.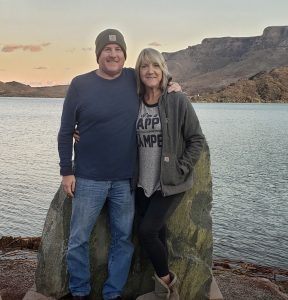 Rhonda
Registered Dental Assistant
Rhonda graduated from Norco High School in 1980 and went on to study dental assisting at Concorde Community College. In 2003, we were happy to welcome her to our family. She shows her passion for her work by showing up every day with a positive attitude. She loves working with the kids and her office family.
Outside of our office family, Rhonda also has a wonderful husband, three amazing daughters — one of whom is a dental hygienist at our office — and two perfect granddaughters. In her free time, she enjoys camping, biking and generally staying active.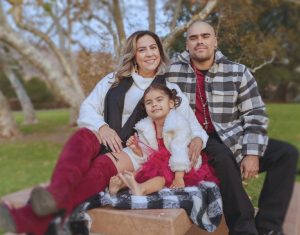 Rocio
Front Office Administrator/Insurance Coordinator
Rocio joined our team in February 2018, and she specializes in collecting outstanding claims and handling day-to-day whole-office functions. We are very grateful to have her on the team. She loves being part of an office that is able to help children who may be turned away from other offices due to specials needs or sensitivity to treatment.
Rocio is married with one beautiful daughter named Briella. Outside of the office, Rocio enjoys doing anything outdoors with her family, especially swimming, bike riding, taking walks on the beach and taking mini weekend vacations.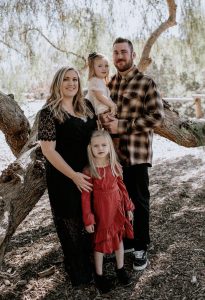 Shelly
Registered Dental Hygienist
Shelly received her associate degree in hygiene from Concorde Career College in 2015 and joined our dental team in April that same year. Shelly loves working with kids and having fun with them during their visits.
Shelly has been married to her husband for over seven years, and they have two beautiful girls. In their free time, they enjoy camping as a family and visiting the river and desert.